The Sandbox and Warner Music Group (WMG) have signed a strategic partnership. The agreement is aimed at using the power of blockchain technology to transform the music industry, while also streamlining business practices and creating new revenue streams for both parties on an international scale.
The "Warner Music Group" is a company that has been around for over 100 years. The company's headquarters are in New York City, and it was founded by brothers Albert, Harry, and Jack Warner. It is one of the largest record companies in the world with artists like Justin Bieber, Taylor Swift, Katy Perry, Bruno Mars, and Ed Sheeran.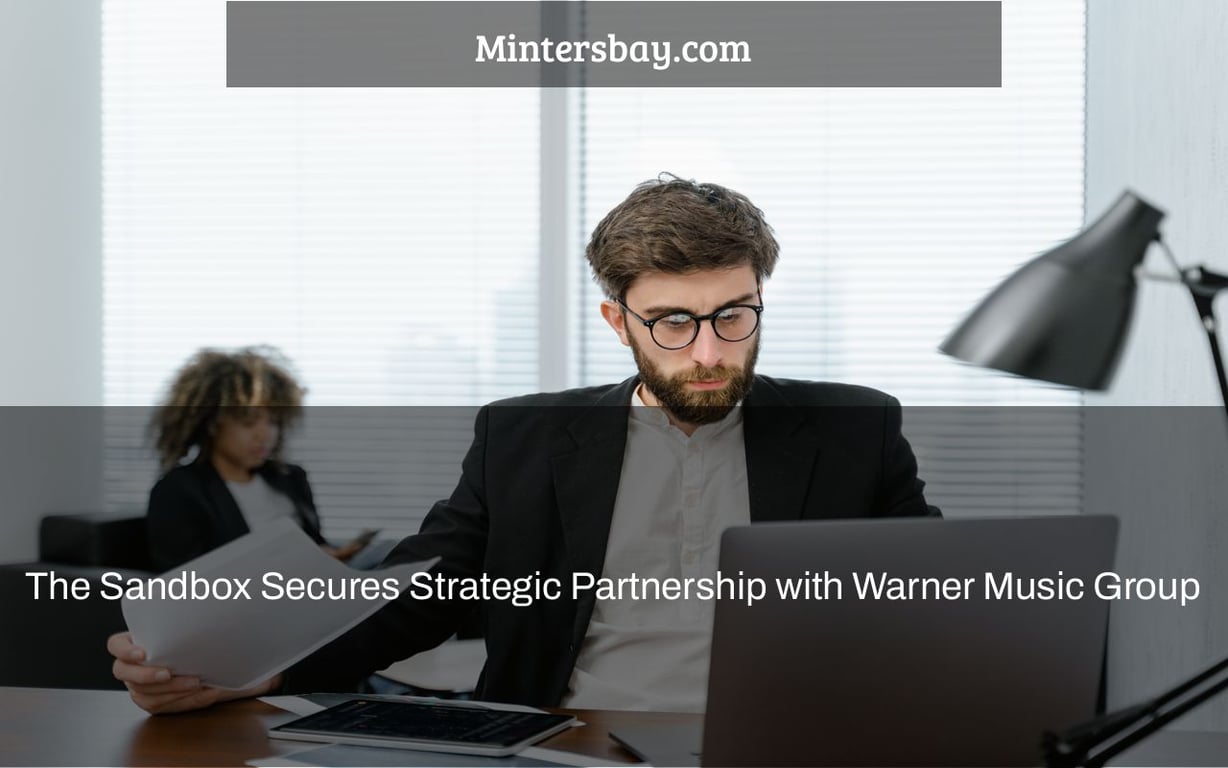 In terms of marketing departments, The Sandbox's staff has gone into overdrive. This time, forging an extraordinary alliance with Warner Music Group, a media behemoth (WMG).
WMG will take up home in some of the nicest real estate in the metaverse, where it will begin construction on a music-themed city that will be the envy of the virtual world. Inside, WMG plans to develop a musical theme park as well as a performance arena to showcase its extensive roster of artists.
Come in and say hello to none other than… @warnermusic at The Sandbox!
Their LAND will be the first of its kind in the #Metaverse which will feature live concerts & music experiences from WMG's huge roster of musical talent!
https://t.co/v1GfOWWjWz pic.twitter.com/JfzWePXrix for more information
January 27, 2022 — The Sandbox (@TheSandboxGame)
WMG is one of the world's most powerful music corporations. As a result, its arrival is a huge win for The Sandbox. As a consequence, the whole metaverse is poised to become a lot more tuneful, while also providing a platform for some of the industry's top artists.
WMG Chief Digital Officer Oana Ruxandra remarked, "We'll design persistent, immersive social music experiences that transcend real-world limits."
The Sandbox will have one of its signature LAND sales to commemorate this incredible strategic relationship. An opportunity for the general population to rub elbows with the media behemoth. As a result, The Sandbox will provide further details in the near future. So, to remain ahead of the game, keep an eye on the Twitter feed.
Follow The Sandbox on Twitter >> Here
Related Tags
warner records
wmg
wmg stock