The first game to fully leverage the potential of blockchain games. Blockchain gaming is a new technology that can revolutionize the way we play and interact with our favorite digital creatures, providing increased levels of immersion in immersive worlds.
The "music industry" is a difficult one to enter. However, the Chart-Topping Music Management Simulation Game has made it easy for aspiring musicians.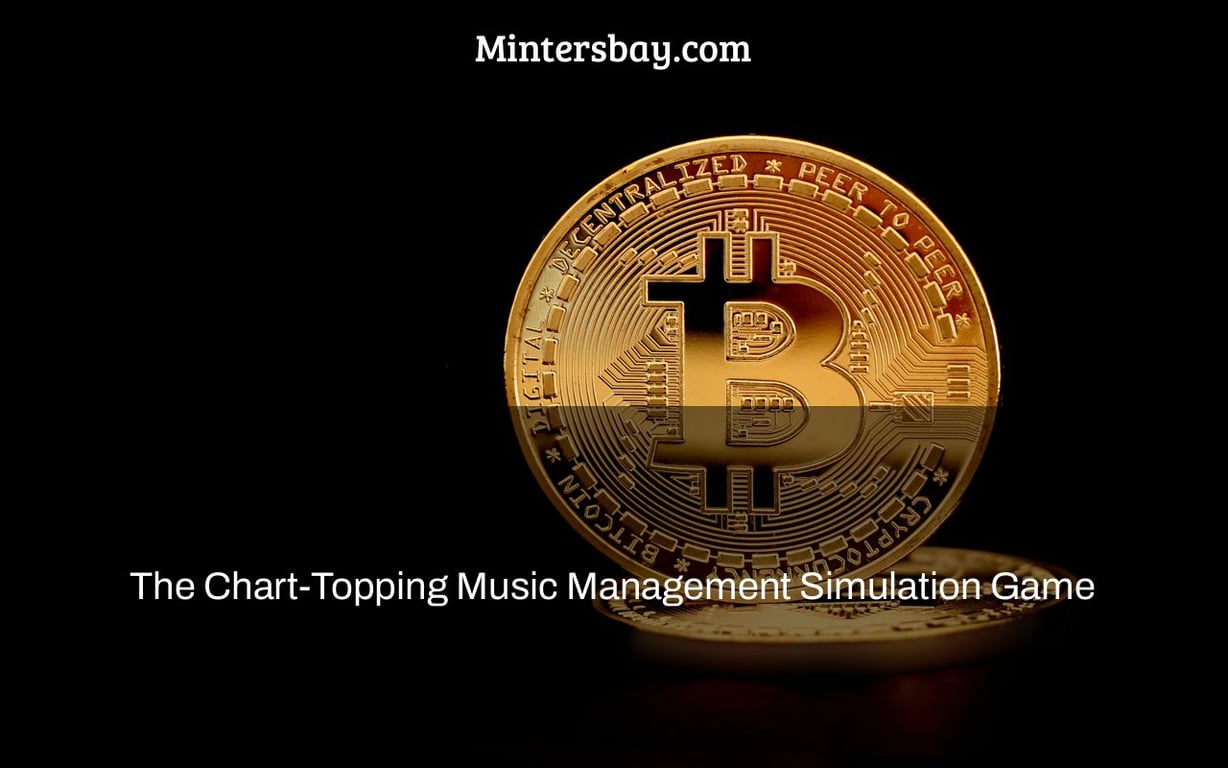 Have you ever wished to compose, record, and release a blockbuster hit song or album while also taking use of blockchain technology, a player-to-player virtual currency, play-to-earn mechanisms, and genuine asset ownership? So, maybe it's time to retune your instrument and get those voice cords warmed up. With the imminent release of Blockstars, a new social, immersive, and entertaining simulation game, you can accomplish just that! 
The Game
Blockstars is the first music management simulation game on the Solana blockchain, allowing players to form bands of NFT Blockstars performers and generate chart-topping songs while honing their musical skills. Players who are in need of some additional income might resort to gigging and busking to demonstrate their musical abilities.
NFT Blockstars musicians are all unique, procedurally generated characters which feature a random, programmatic, and predetermined set of initial attributes with differing levels of rarity. These attributes can either come in the form of vibrant, rock & roll, cosmetic attributes, or alternatively, in inherent, hidden forms which refer to the elements that really matter in the world of music, personality and talent!
These hidden characteristics allow users to own one-of-a-kind NFT musicians, each with their own distinct personality based on a world-renowned personality indicator, as well as their own musical talent potentials that can only be discovered through dedicated practice or inferred from in-game notifications and actions. 
The Gathering and Dropping
On February 5th, at 8:00 p.m., the game's 'Foundation Collection' will be available for purchase on NFT marketplace Magic Eden. There are 10,000 active and colorful Blockstars musicians in the collection, all of them have dynamic characteristics.
The NFT Blockstars artists are divided into two groups: 110 from the 'Origin Series' and 9,890 from the 'Foundation Series.' Some of the NFTs have already been handed to early adopters and active members of the community through the Origin airdrop. As a result, 9,850 Blockstars from the Foundation Series will be available to mint.
Each Blockstar NFT costs 1.0 $SOL, with a maximum of five available to each user. All Blockstars NFT owners get an asset bundle including two objects with separate functions. The first item is a high-resolution photograph of their NFT in the common profile picture format, which means it can be used as a profile picture on a variety of social networking sites.
The second is a 3D avatar model of their NFT Blockstars musician that can be used as an avatar throughout the metaverse and animated using high-resolution, lossless renderings and T-pose.fbx files. On Blockstars' Discord server, all owners will have access to an exclusive owners-only channel. 
The Journey Ahead
Following the Foundation Collection's planned private and public sales, as well as the successful Origin Airdrop at the end of 2021, the year 2022 strikes a key chord in terms of the game's ambitious launch.
The finalization of basic game loops in the Alpha release, a 'Charts and Record Label Community Alpha,' and the unveiling of additional limited-edition products may be anticipated throughout the year. By the end of the year, Blockstars attendees may expect to navigate their way through in-house venues, a marketplace, DAOs, and much more!
Blockstars' team of seasoned game developers plans to include the game's governance token, $ROCK, as well as an in-game token, $ROLL, which will be used as the day-to-day P2E money for activities like concert ticket sales and busker contributions.
The Team
Blockstars' team of game creators is on a particular mission to construct developing technological platforms, with the majority meeting in the early days of Zynga.
Following their departure from Zynga, they founded and sold a successful mobile free-to-play gaming firm to Penn National Gaming. The group has also created a number of popular and award-winning games for PC, social networks, mobile, and voice interfaces, and is currently focusing on blockchain technology.
Follow Blockstars >> Twitter