A new platform that bridges the worlds of virtual and real life, A0K1VERSE is a revolutionary project by Steve Aoki which aims to transform entertainment into reality. The platform is currently in its pre-alpha stage but has already attracted big names like Electric Forest, Viacom and more on board.
The "dj steve aoki" is an NFT that was created by Steve Aoki. It is a virtual reality platform for the future of music and entertainment.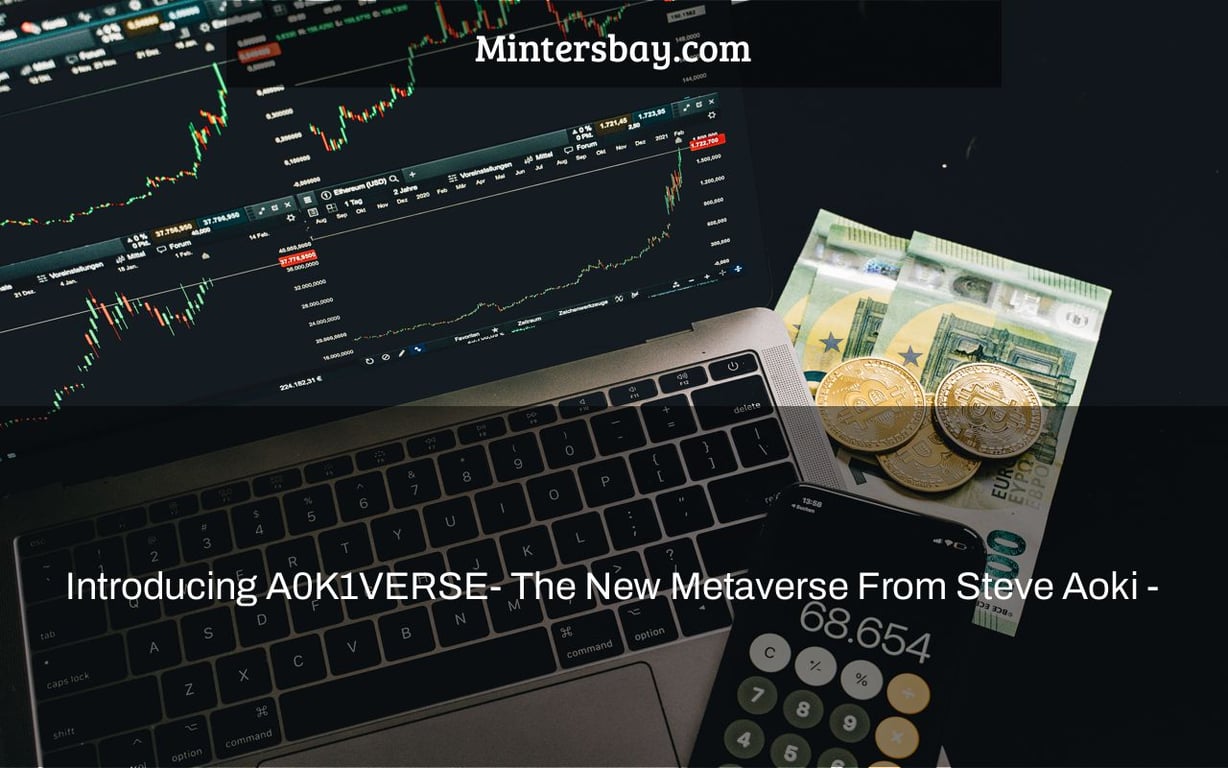 Steve Aoki, DJ, producer, and creator of the Dim Mak label, is creating 'A0K1VERSE,' his own metaverse and NFT membership platform. The launch comes after the EDM legend's NFT venture, 'Dream Catcher,' which earned him over $4 million in March 2021.
A0K1VERSE, dubbed a "tokenised social club," is touted to be a new ecosystem that connects real-world experiences with Web2 and Web3 by producing engaging experiences and rewarding NFT collectors. A0K1VERSE users who purchase a 'Passport' token to obtain membership will have access to experiences in six levels, each with its own level of exclusivity and prestige.
Early access to future Aoki and partner NFT releases, metaversal and physical private events, free tickets to Aoki performances, free gear and digital wearables, and unique access to brand partnerships are just some of the experiences available.
'Passports' are gained by redeeming different quantities of 'A0K1 Credits,' an ERC-1155 NFT that Aoki refers to as the A0K1VERSE's 'fundamental building components.' There are a total of 50,000 of them available, with current Aoki NFT holders receiving 5,000 for free between February 7th and 11th, and holders of NFTs from different partner projects receiving access to a presale between February 12th and 14th. On February 15th, a certain number of A0K1 Credits will be made available to the general public in a public auction.
The Passport is a novel NFT that dynamically changes over time, created in collaboration with NFT platform Manifold. Users' Passports will be updated (i.e. stamped) when they participate in activities around the A0K1VERSE, showcasing their involvement and accomplishments. Passports may also be updated for users to acquire a higher reward tier by spending A0K1 Credits.
The superstar DJ hasn't said anything about A0K1VERSE's official debut date, so be sure to keep an eye on the platform's official website and Twitter to make sure you don't miss a thing!
Follow Steve Aoki >> Twitter
Related Tag